I took a quick walk today to the orchard to document some ripening times of the apricots (camera in hand of course) and ran across one of my favorite plums already ready to pick.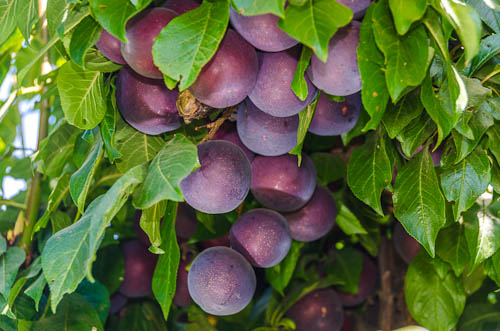 Please note that it is July 3rd and summer has been kind to us so most orchard fruit crops are a little behind normal.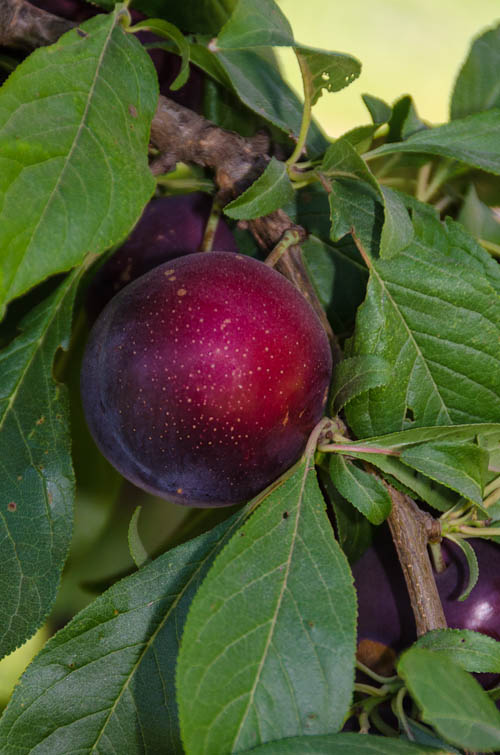 What is amazing to me is that we will be still eating quailty fruit off this tree in late August or even early September!
This is a red fleshed Japanese Plum ranking with the best like Satsuma and Mariposa.  What makes this variety special is it does not need a pollinizer - it is self fertile!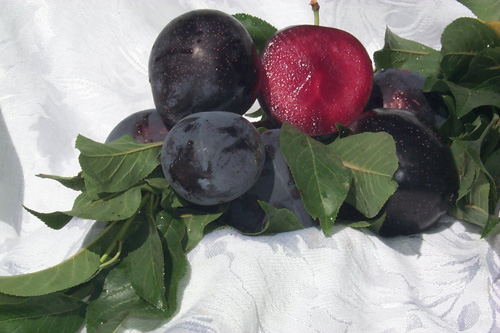 Four years ago, I started covering a sales territory in central Texas.  I was surprised to find that their normal palette of plums was Santa Rosa and Methley.  Nothing wrong with those great selections.  But in my mind, all retail nurseries should offer at least one Amber fleshed plum (often Santa Rosa is one of these choices) AND at least one red fleshed plum (typically Burgundy). So I twisted a few arms at some of the greatest nurseries in Texas to try some Burgundy.  Since then, the customer feedback has been amazing and Burgundy sales have taken off!
Are you offering your customers the choice of red fleshed and amber fleshed plums?  (Don't forget a third choice of green fleshed plums as well).
Yummm - plums all summer!
Ron Ludekens 7-3-2012