Tim, owner of Old Towne Nursery in Tehachapi, CA, shared with us the way he uses the Point of Sale pages to help sell his trees.  He uses the large wooden fruit bins for holding the trees and attaches the laminated pages to the bins.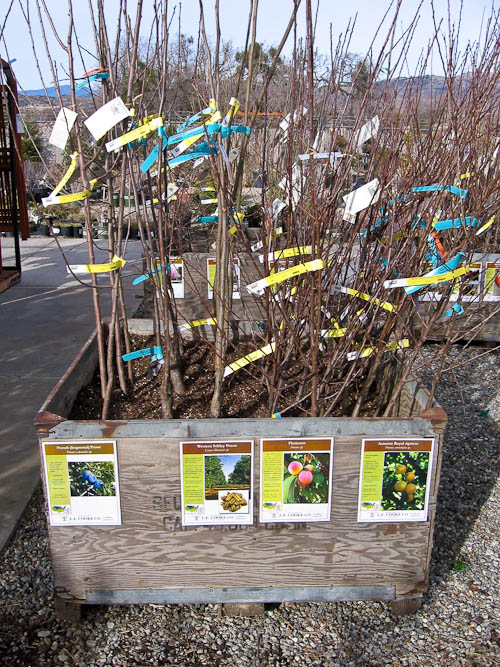 For a relatively small community, Tim's nursery blows through a lot of trees each spring.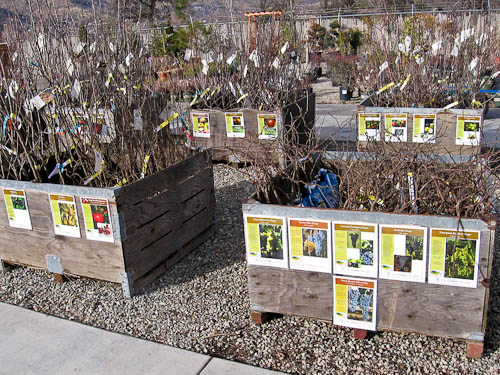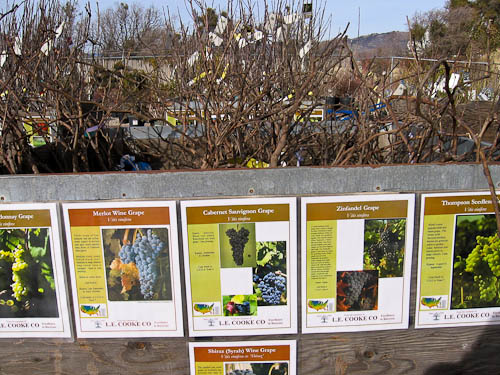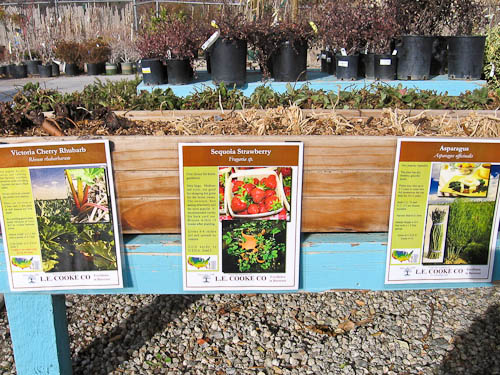 Tim, thank you for sharing your photos and ideas with all of us.