Over 700 high school students descended upon local nurseries October 29th.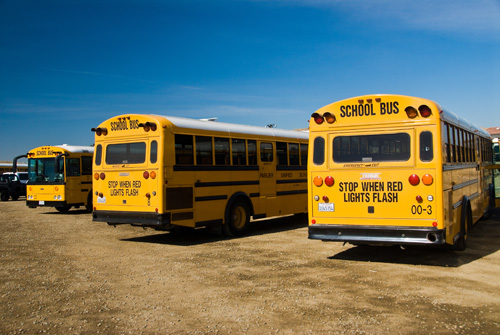 L.E. Cooke Co and Monrovia Nurseries  hosted the 8th annual "Futures in Horticulture" day which was attended by over 700 agricultural and science students from San Joaquin Valley high schools.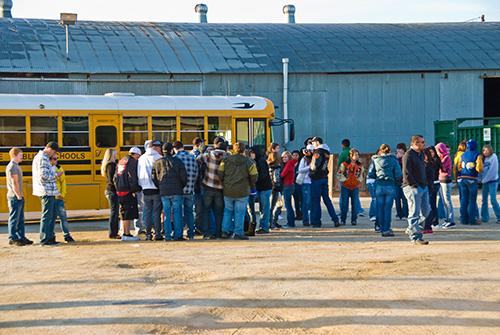 First bus arrives at L.E. Cooke for tour

The day started out with tours of L.E. Cooke Co,  Monrovia Nursery,  Bravo Lake Botanical Gardens in Woodlake,  Urban Tree Foundation and Recreation Park - Home of the Visalia Rawhide Baseball Team.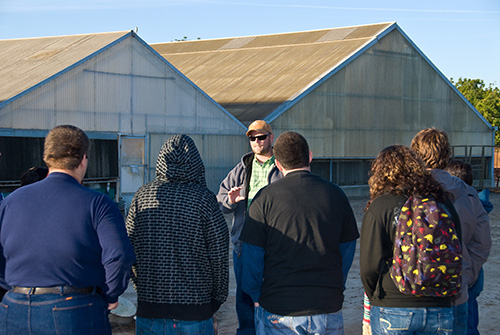 Phillip Cox leading tour near old greenhouses

It took all our management, sales staff and most of our production foremen to handle the crush of youth descending in busloads on the nursery for the morning (and afternoon) tours.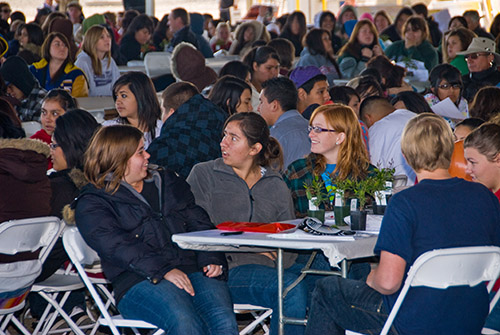 Photo captures small portion of crowd listening to educators
After the tours, the youth went to Monrovia Nursery for educational presentations by representatives working in agriculture industries (commercial landscapes, irrigation, landscape architects, sports turf, pest management, nurseries) and advanced Educational opportunities from 9 local and state colleges or universities.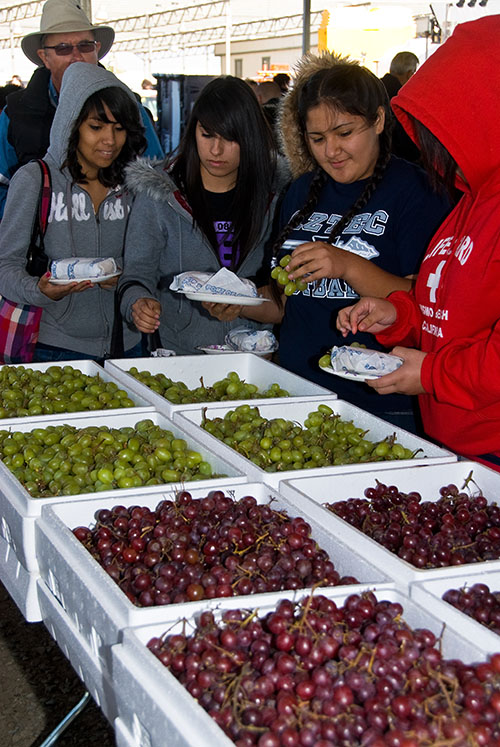 Students & faculty dining on local valley harvested fruits

During and after lunch the students could visit the tables/booths set up by the various colleges and agricultural businesses to learn more.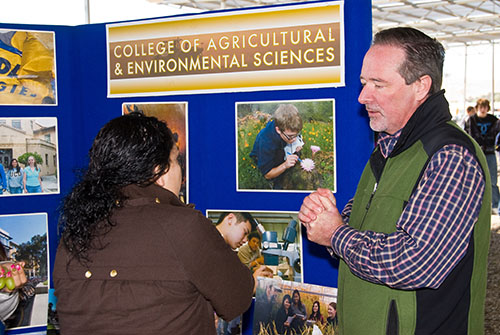 Student learning more about U.C. Davis

 WHY?
The "Futures in Horticulture"  day was the brainchild of my father, Bob Ludekens, about 10 years ago when his friends and contacts at Cal Poly, San Luis Obispo lamented the decline of horticulture students and the pending reduction or closure of the Horticulture program and courses.  Apparently this decline was happening all across the state (U.C. Davis, Chico, Fresno State, etc) and did not bode well for the Horticulture industry in California.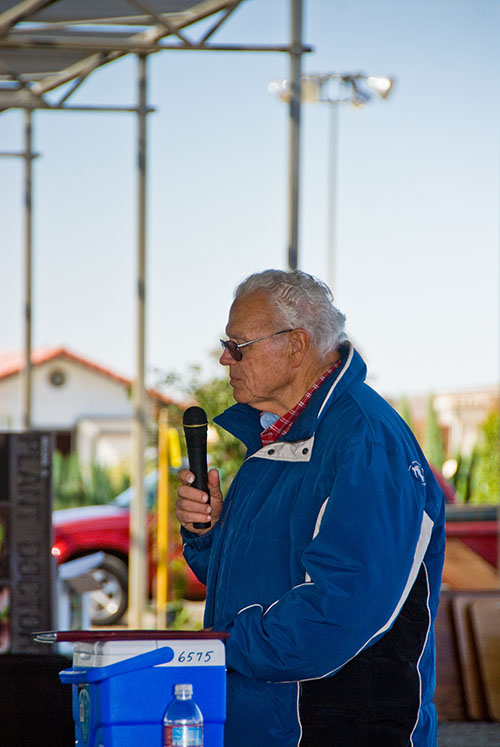 Bob Ludekens addressing the students

For example, many of the key leaders in our industry on the West Coast have come  from the Cal Poly program - including the current president of ANLA, Tom Courtright.  Many retail nursery owners and key managers at wholesale nurseries received practical training in Horticulture from CP-SLO.   Bob felt High School students needed to be exposed to the potential opportunities for careers in our industry and encourage them to investigate further higher educational opportunities.
It is gratifying to see the support by the horticultural industries, the 9 colleges and universities which bring their representatives from the Hort departments and California Association of Nurseries and Garden Centers (CANGC) who helped fund this day.  And a special thanks to Monrovia Nurseries for hosting the presentation site and all the work to set up and clean up that goes along with it.
In a tough economic year, it was surprising to see the continued growth of student numbers who attended.  Apparently the schools felt the importance of this day to dig into their meager budgets to fund the buses for the trips.
More photos of the day can be seen here: Futures in Horticulture