Two Saturdays ago (11/14/09) I took my camera for a walk through one of our fruit tree production fields. This is a two year field with one year tops. Here is some of what I saw - a very pleasing field even for my critical eye. 

 The first section is in the Cherry block.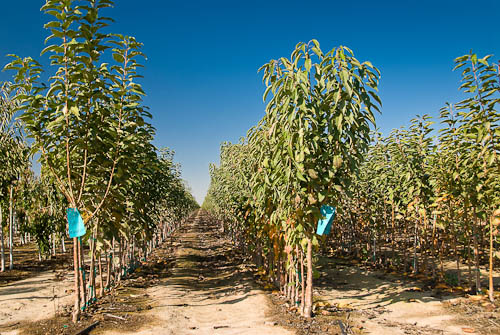 Bing Cherries - Standard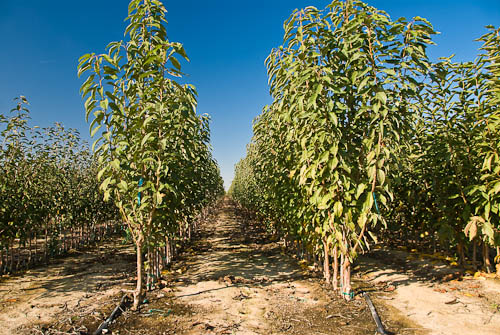 Semi-Dwarf Black Tartarian Cherries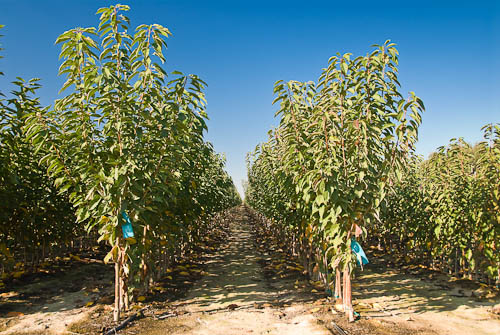 Black Tartarian Cherries - Standard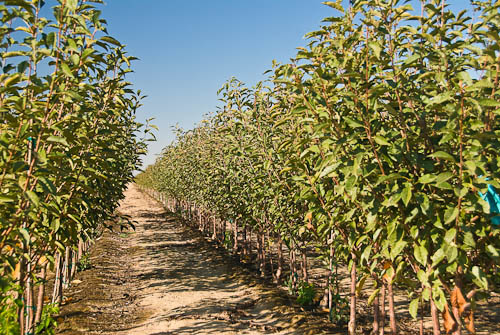 Montmorency Cherries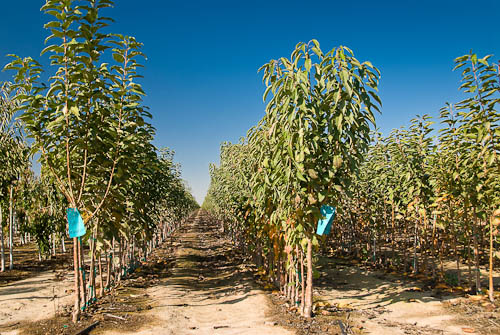 Rainier Cherries - Standard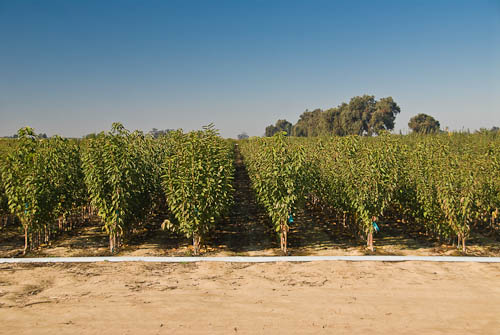 Semi-Dwarf Cherry Block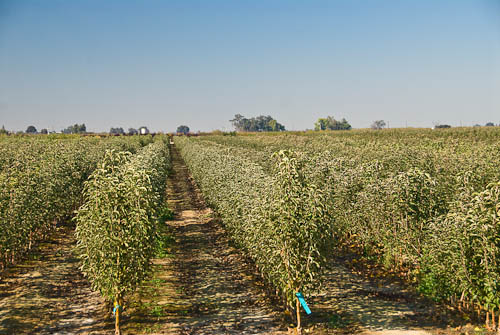 Semi-Dwarf Apples (Red Fuji in center 2 rows.)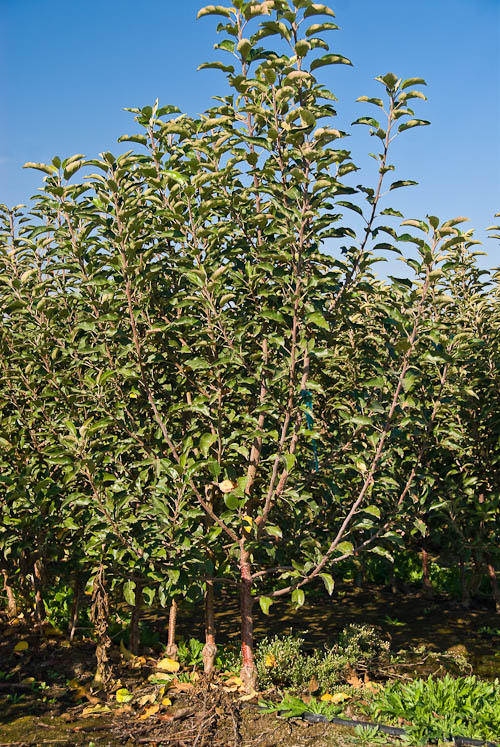 Granny Smith EZ-Pick Apple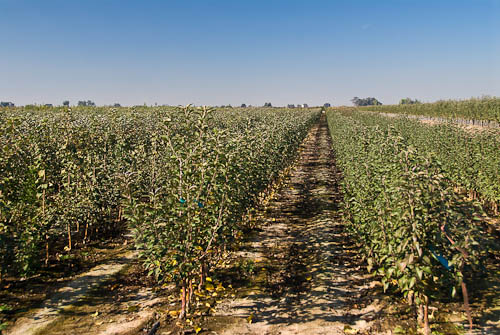 EZ-Pick Arkansas Black Apples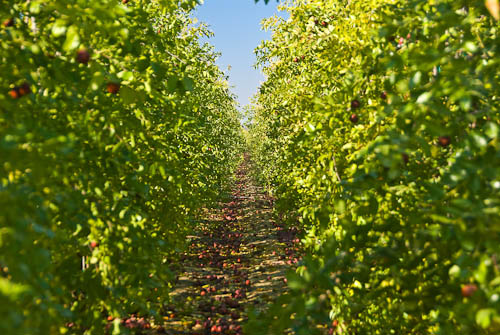 Li Jujube - Notice the copious fruit from a grafted top only 9+ months old!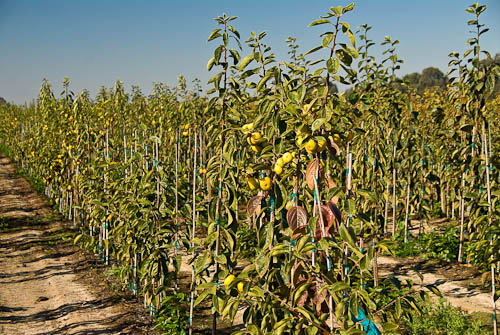 Fruit already setting on Izu Persimmon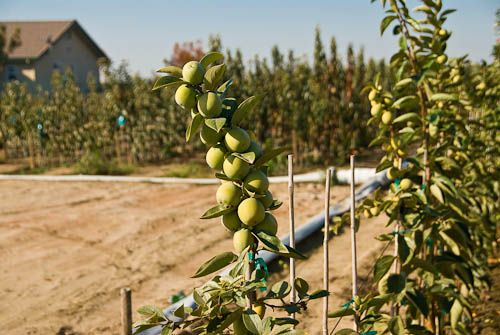 Fruit already setting heavy on Maru Persimmon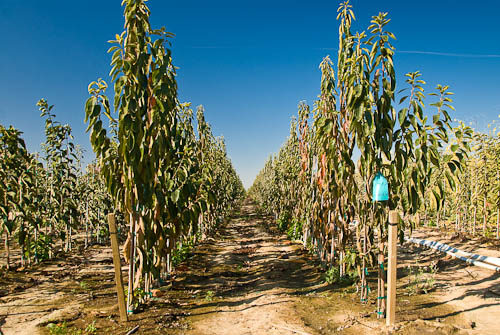 Saijo Persimmons (more cold hardy than others)