Cercis canadensis 'Covey' - Lavender Twist® Redbud Field Shots
I had a request last week to show what the Lavender Twist Redbuds (Cercis canadensis 'Covey') looked like in the production field. Between rain, fog and being swamped in the office (no the roof is not leaking - just a desk buried in paperwork) I did not get out until this afternoon.  Besides I needed a sanity break - or the office needed a break from me.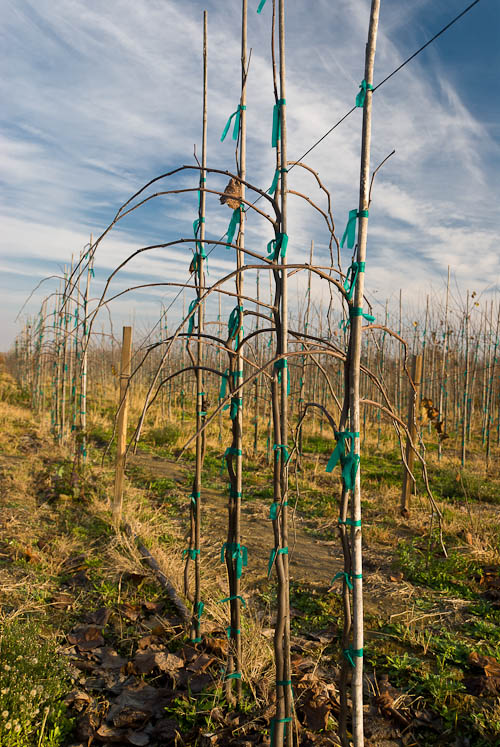 This weeping redbud creates its own production challenges.  Without staking, it wants to crawl across the ground.  We stake it to bring it upright to about 5 feet before letting it naturally tilt its head back toward the ground.  Like most redbuds, it is sparsely branched on its first year top with more its second year.  Redbuds tend to throw branches flat sided the first year (if at all) and fill in better the second season of growth.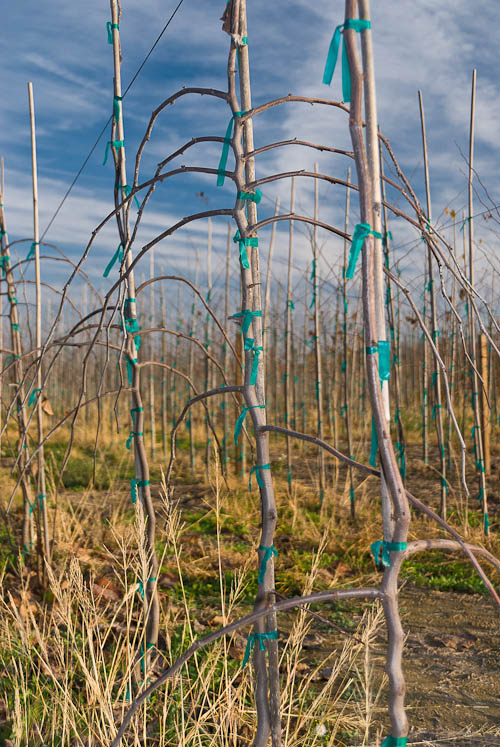 The photos here show Lavender Twist in our three year field (already dormant for harvest).  It is a two year top on a three year root.  You can see some decent weeping branching on the 5/8",  3/4" and 1" caliper sizes some of it still flat sided which still needs to fill in next season.  Then there is new growth from this season above the branching with little or no branching until next year.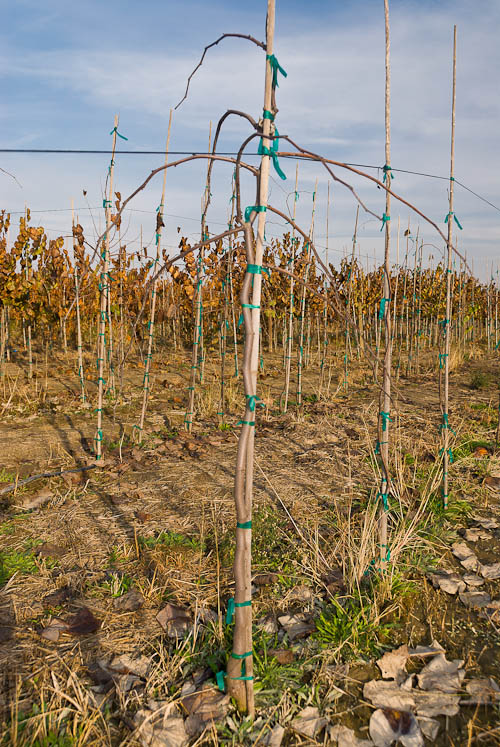 One of the debates is how tight to stake the tree?  Do we want a straight trunk (well try to be semi-straight anyway) or be more creative and let the trunk have more waves in it?  Since we cannot babysit this tree with constant attention - it gets a little of both.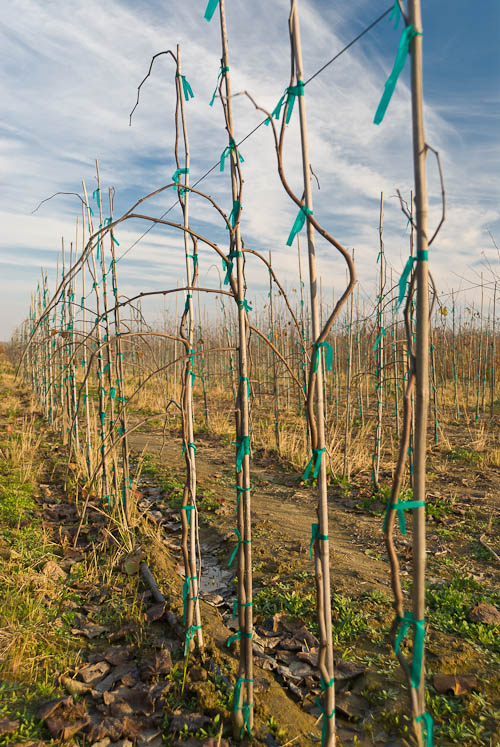 Regardless of how we stake it, the tree will develop in the landscape the weeping branches that reach the ground and hide the trunk.  Our goal is to get it up to about 5 feet.
Ron Ludekens