Making Your Presence Known
Teaser photo: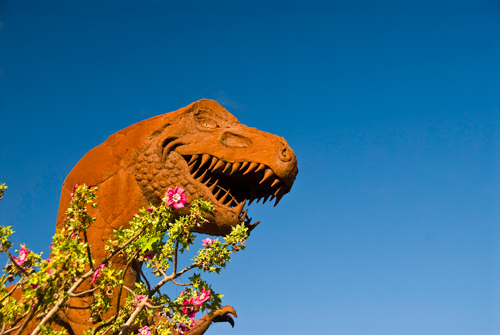 We have a number of customers along the scenic Sonoma and Mendocino coastline. I had to see how how some of these small communities of 300 to 600 people can support two to four nurseries each.
Each one has their own story. Here are just two.
Tony Ventrella tells me how his Gualala Nursery on the northern outskirts of Gualala seemed to be nearly invisible to the motorists accelerating up the grade after leaving town. Even his friends missed him waving as they passed by.
His creative solution is to display and sell dinosaurs and other huge, metallic, artstic sculptures from the nursery.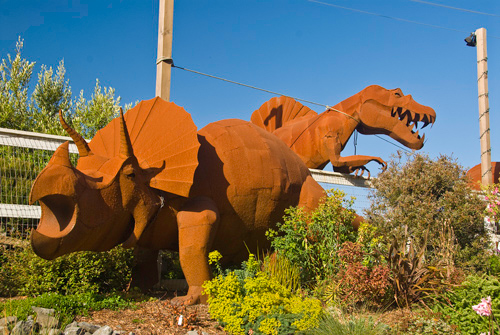 Now all the "kids" in us have got to stop and take a look.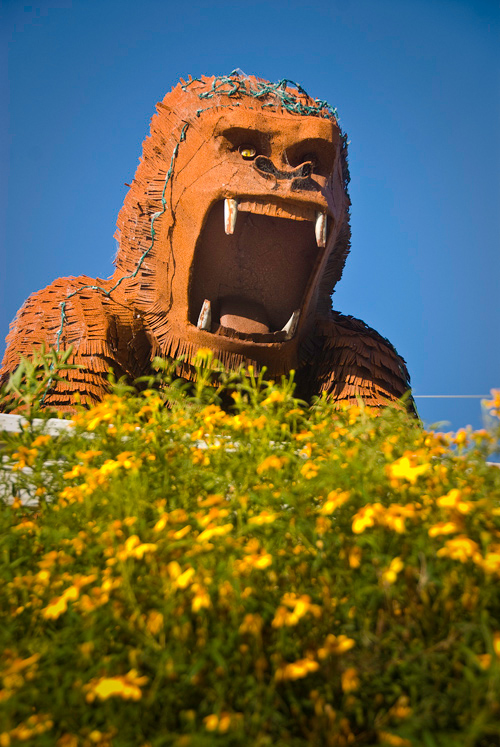 Once touring the nursery, dinosaur lovers pick up a few more manageable purchases to take home with them. And every once in a while one of those huge behemoths sell and ship home to their own Jurassic Park. Of course Tony supplements his income with a successful landscaping business.
Display Gardens
Another nursery that blew me away is Digging Dog Nursery in Albion. They occasionally buy a few things from us so I thought I'd pay a visit. I sure did not expect much - especially after trying to find the way off the main highway.
What a pleasant surprise! Here is a place that makes a living through mail order - mostly self grown plants suitable for the UPS handlers which explains why they do not buy a lot of our trees. But the owner, Gary, also does landscaping. To show his prospective clients what a finished tree or plant looks like at maturity, Gary has created a full display garden with tall hedges, grass walk ways, arches - a full English like garden. It was stunning and so unexpected.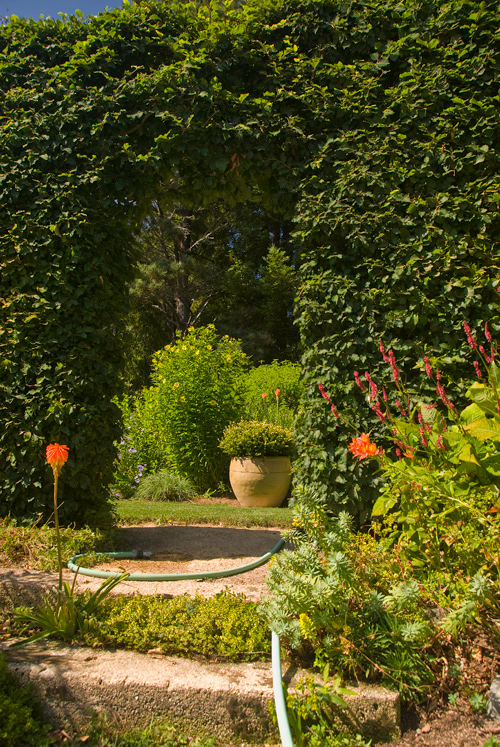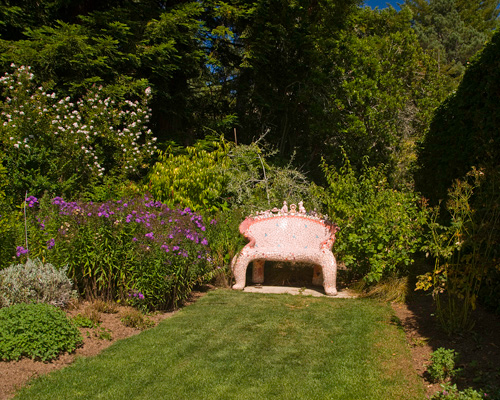 His employees proudly explained how they were recently featured in the Fine Gardening Magazine. I agree - a great place to photograph and show off horticultural products and landscaping talent. I applaud such greatwork! If you are in the Albion area, I recommend taking a look.
None of these nurseries order a lot of trees by themselves, but when you put it all together, it justifies running a a truck up the coasline. I wonder if the office would miss me if I drove the truck next January? Would love to see the picturesque rugged coast with the winter storms. On the other hand, a 24 foot bobtail might not fit where I sometimes park my Nissan Sentra to get those scenic shots.