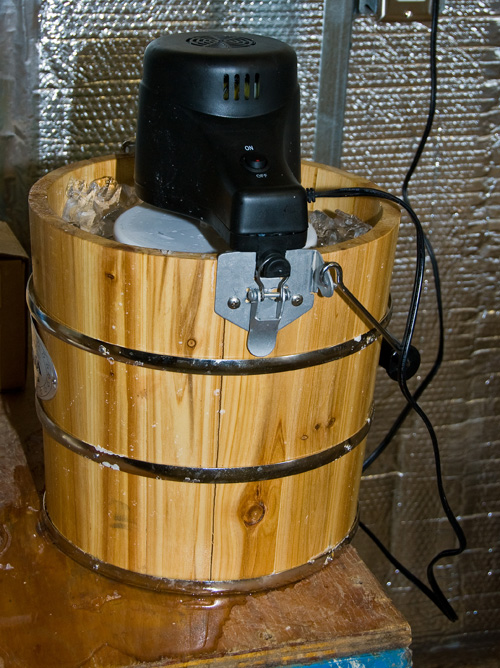 Most years we participate in Reedley College's intern program where foreign students come to learn about horticulture and farming practices. During the summer, teams of 3 to 5 students work at several different places getting hands-on training.
This July we had four students from Honduras join us for three weeks. Very delightful and smart kids. My father oversaw their training with frequent classroom (conference room) training and hands on experience in many facets of the nursery. During their visit with us, Honduras experienced the coup that overthrew their president - making their desire to return home a little stronger.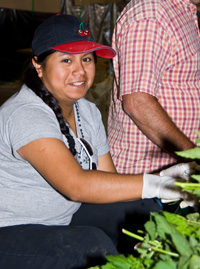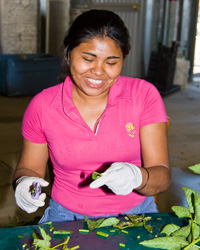 3 of 4 students in cutting room sticking cuttings. 4th was in field making cuttings.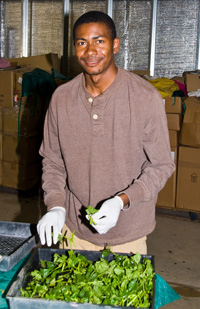 The students joined our office potluck and tasted home made ice cream for the first time in their lives. Since they had never seen it made before, Lloyd Cassidy offered to make another batch the following day at the nursery so they could observe (and of course taste again).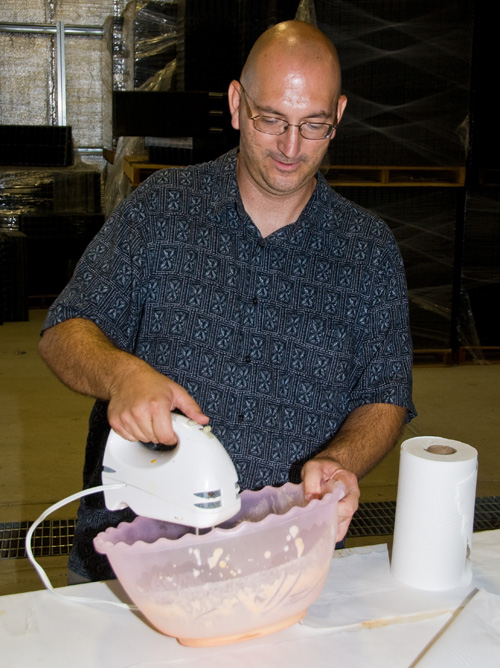 Lloyd mixing peach ice cream ingredients.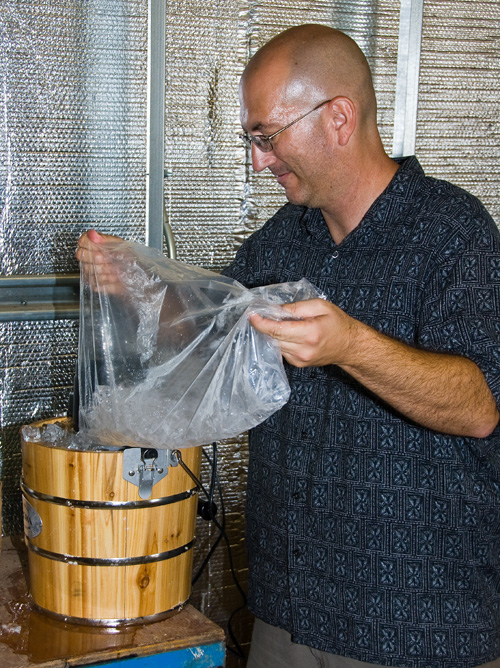 Oops - guess we did not show them the old fashioned, hand crank version.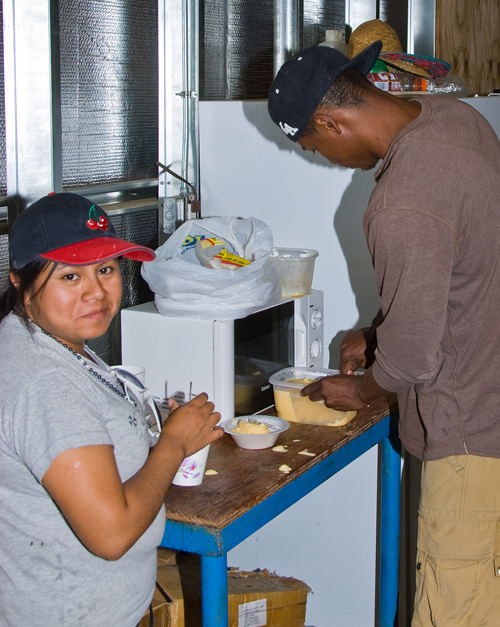 And when it was all done and stored frozen until the afternoon break, the students served themselves and the rest of the greenhouse staff.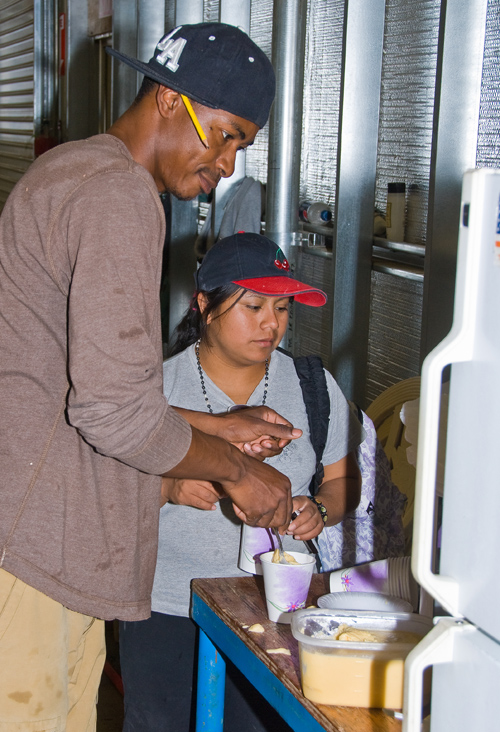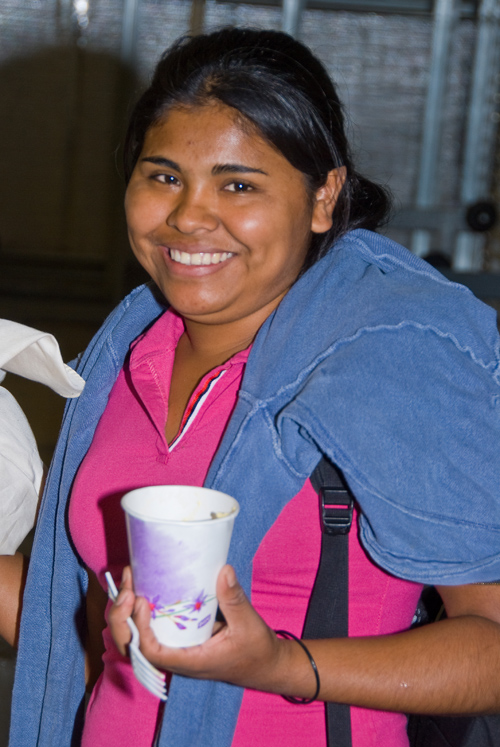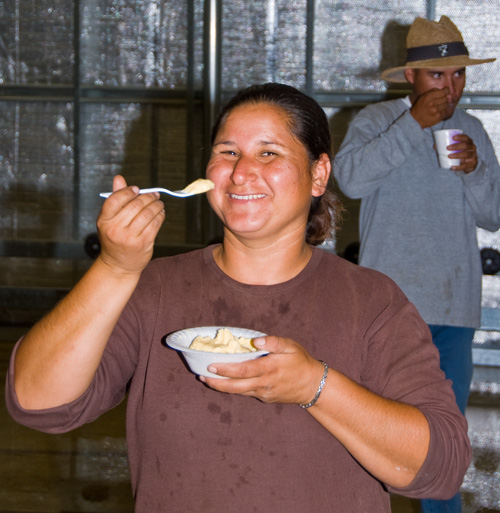 Nice way to end a hot day - refreshing Peach Ice Cream!