October Ripening Fruit
This time of year I wonder if we would be smart to open a roadside fruit stand.
From May through the end of November we have fresh fruit at our fingertips (tough job isn't it?) but it is this time of year the local Farmers Market street vendors knock on our door seeking permission to pick fruit. All summer, when we have mouth watering fresh apricots, nectarines, peaches and plums, they are nowhere to be found. Guess they grow enough of their own.
But this time of year they flock to our doors seeking permission to pick Jujubes and Figs.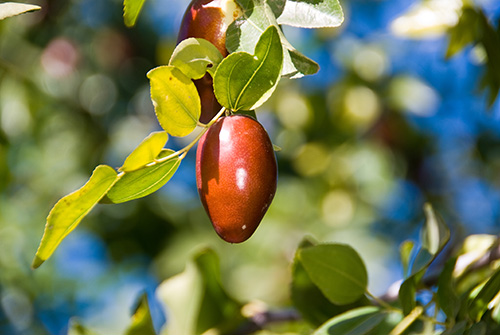 GA-866 as seen on Budwood Orchard Trees
Right now the street vendors are picking the Li, Lang and GA-866 Jujube from our budwood orchard trees. Too early still for the Sherwood. (We have not told them about our young crop of Sugar Cane Jujube. We are hoarding them for ourselves although Denise claims she mailed some samples to some of her customers.)
What is always amazing to me is that in another week or two they will also be harvesting fruit from the new 9 month old trees in our growing fields. They set fruit that early in life! See the next two photos.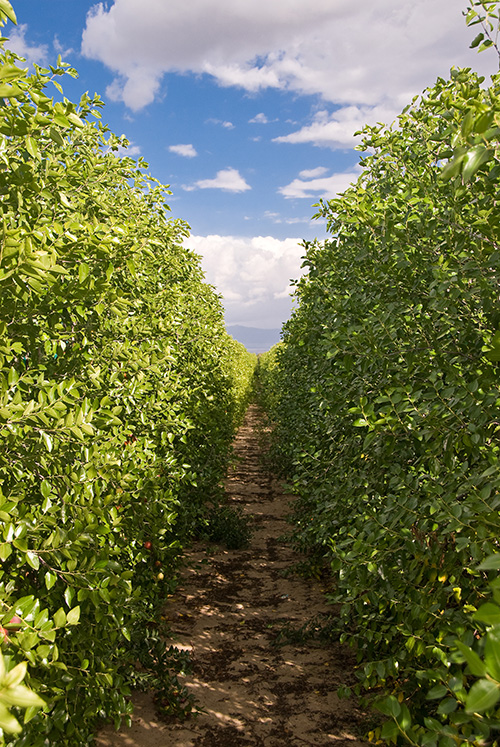 Li Jujube already setting fruit in the production rows. These trees were only grafted early last February!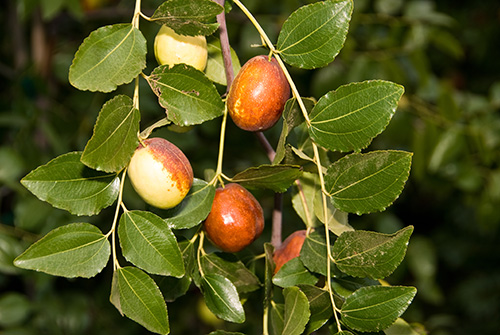 Li Jujube already starting to ripen on the 9 month young production field trees.
Figs are continuously ripening this time of year as well and the Farmers Market vendors do well selling them.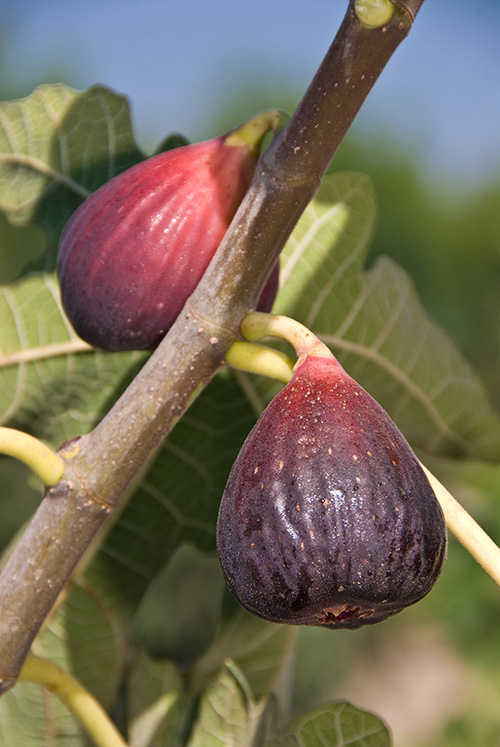 Brown Turkey Figs in October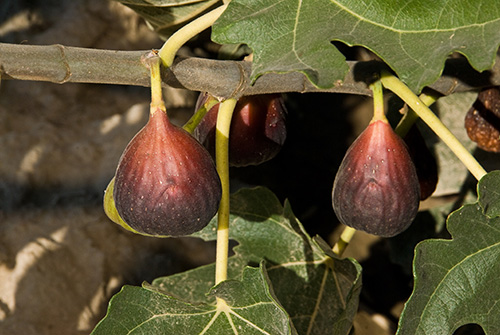 Black Jack Figs in October
One street vendor found enough late hanging Asian Pears to make his day. I'll bet they were good and sweet! Some purchasers are in for a real treat.
I have also noticed that the Izu Persimmons in the budwood orchard are nearly ready - as expected, a month ahead of the other Asian Persimmons.
Guess I better quit writing and go pick some fruit for my wife.