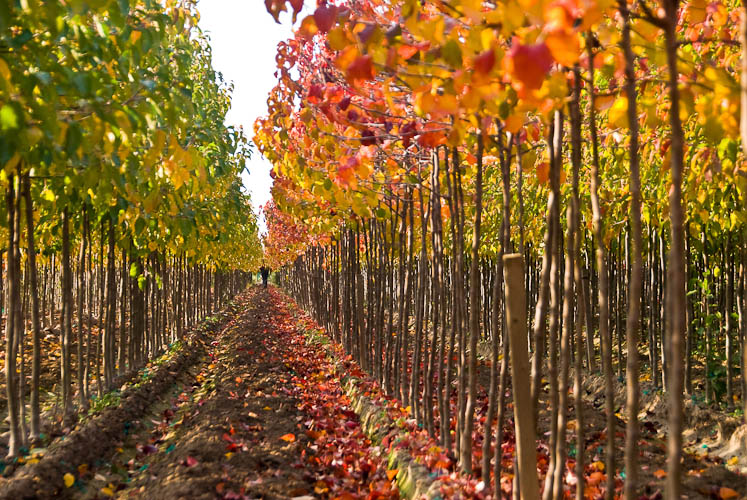 The Autumn Blaze Flowering Pear happens to be my favorite of the Calleryana Pears. This photo simply shows why.
On the left is Aristocrat Flowering Pear and the colorful row on the right is Autumn Blaze. It colors up magnificently every year - both in the cold winter areas but also in the mild winter areas like San Diego. It's fall colors are the earliest and the best of the pears that we grow - both in our climate and the mild winter climates where nice fall color is far harder to find.
My production people like it because it goes dormant earlier allowing us to balance the harvest workload.
I also like it because of how well it branches as a young tree and the branching is well behaved later in life, not like the Bradford which can have problems if not pruned properly in its early years.
Spring bloom is showy just like the other Pyrus calleryana pears.