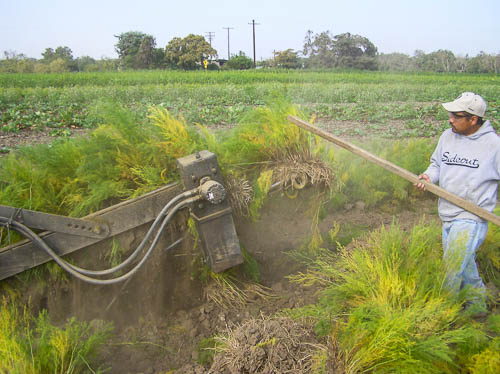 Digger cutting Asparagus (UC157), lifting, shaking off dirt.Employee encouraging plants to fall one direction for easier pickup and create path for tractor and trailer.
This week we began harvesting the plants that are part of the Fall Berry & Vegetable Season. First out of the ground are the four varieties of Asparagus that we grow. The Asparagus are the least expensive items in the catalog - yet even they are labor intensive as this blog post is showing.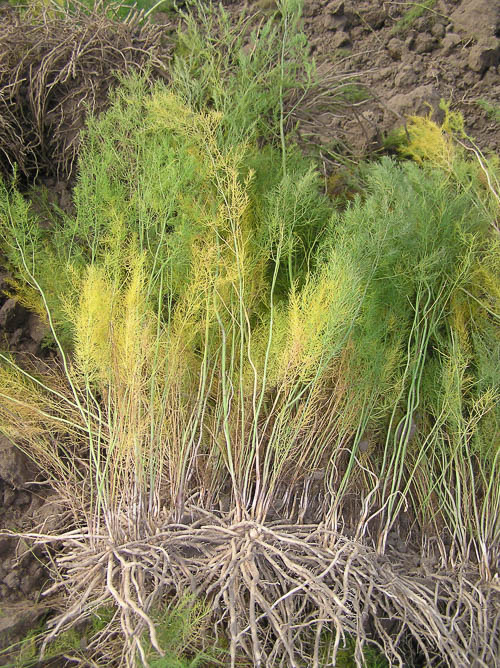 Asparagus plants laying on ground after digger passed.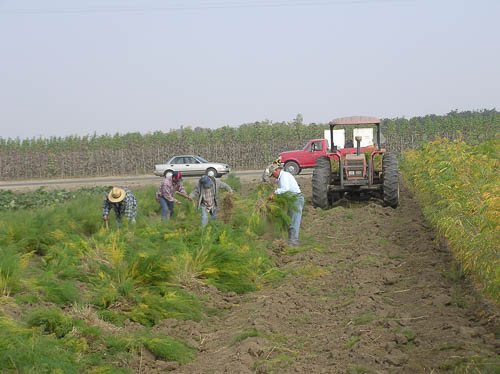 Loading trailers with plants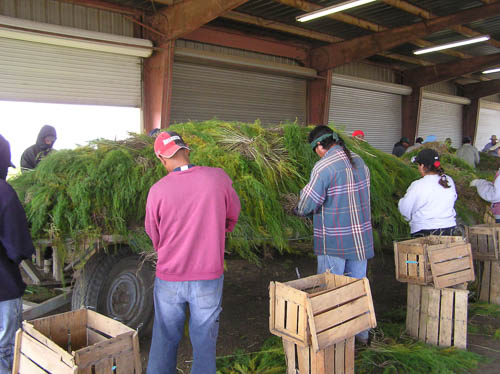 Time consuming. Each employee is separating the inter-tangled roots into individual plants and removing the green, bushy tops.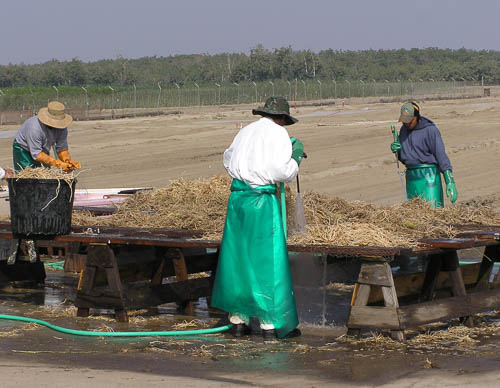 Root crowns are then washed - free of most soil.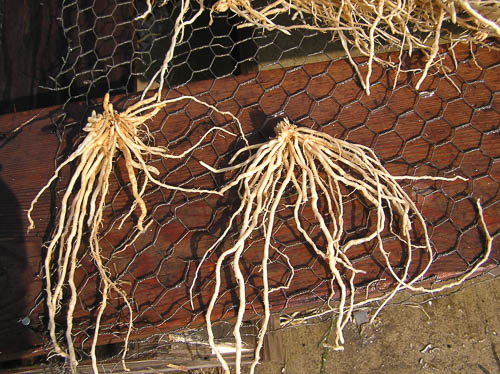 Sample of washed roots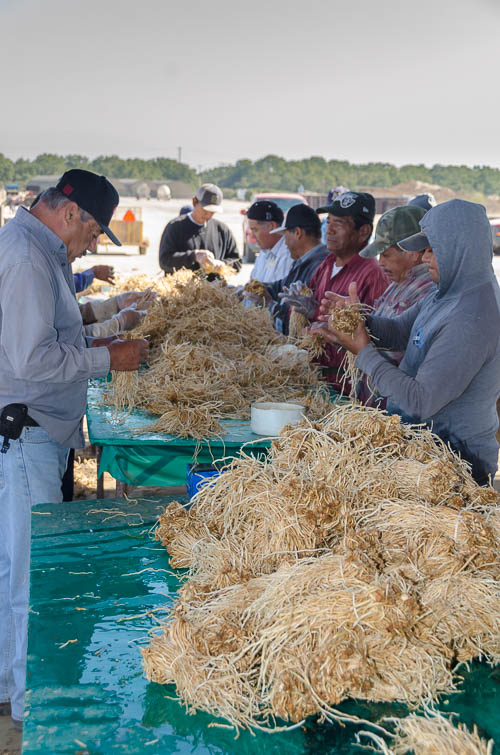 Employees tying roots into bundles of 13. We sell in multiples of 25 to the nurseries but in reality you are getting 26 just in case there is a mis-count or damaged plant.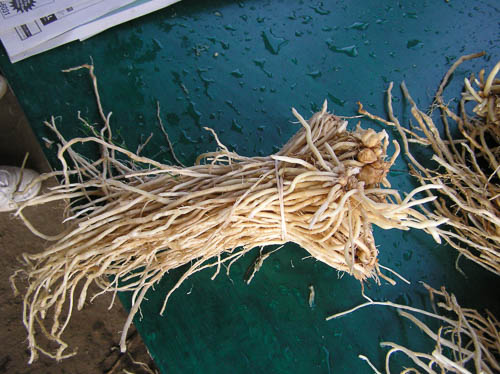 Asparagus Crowns tied in bundles of 13.
Here are the varieties we are currently growing for your home garden:
APOLLO
A very productive hybrid with slightly larger spears than older varieties. Spears are dark green with a little purple coloration on the bud scales. Production starts early in the spring and continues strong through the cutting season. High tolerance to diseases.
JERSEY KNIGHT MALE
This all-male variety yields the highest quality spears of the Jersey hybrids. Predominantly male plants put all their energy into producing beautiful 7"-9" spears, rather than berries and seeds. Cold and heat-tolerant. USDA Zones 3-10. Highly resistant to rust, Fusarium, root rot, crown rot and Cercospora.
U.C. 72
Similar to Mary Washington, but produces a little later in the season, is higher in production, larger, more uniform, and more disease tolerant. Good for central valleys and coastal areas of California. Rust resistant and more drought tolerant. Vigorous grower. Harvest: March to June.
U.C. 157
Perennial vegetable. Plants take 2-3 years to come into full production, then furnish delicious spears every spring for 10-15 years. Tall, feathery, graceful, highly ornamental plants. U.C. 157 produces earlier, is more uniform in color and size, more productive than other varieties.